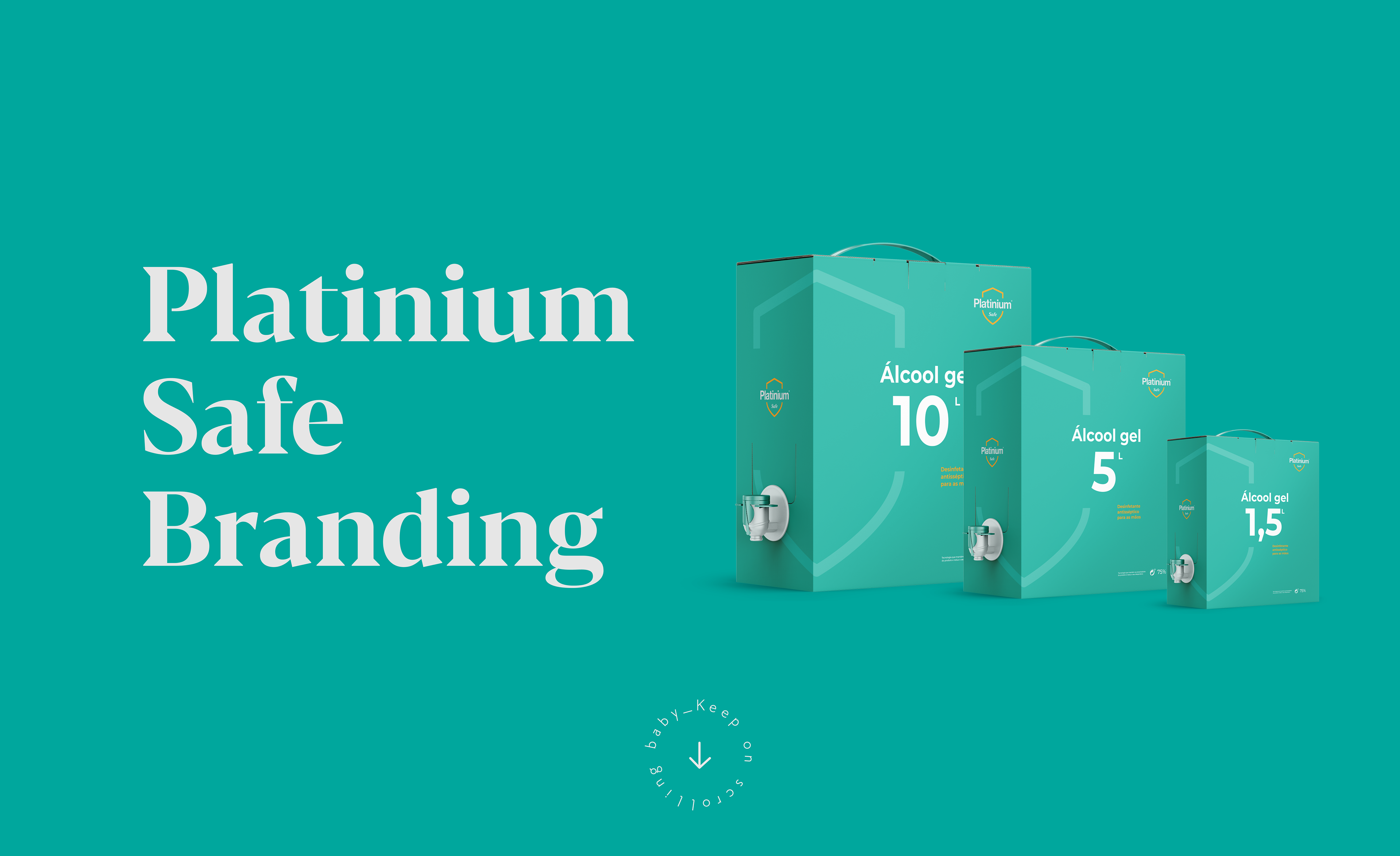 Branding, Packaging, Webdesign
Platinium Safe belongs to the set of brands Platinium and Platinium Home, of paints and materials, and offers solutions in the areas of hygiene and safety. As a brand, it arises from the need to promote a new product on the market and to suppress an emerging need.
The objective was to develop a communication capable of highlighting the differentiating characteristics of the product in question, creating the Branding with Packaging of the product and a website to show the technology, its characteristics and the product offer.