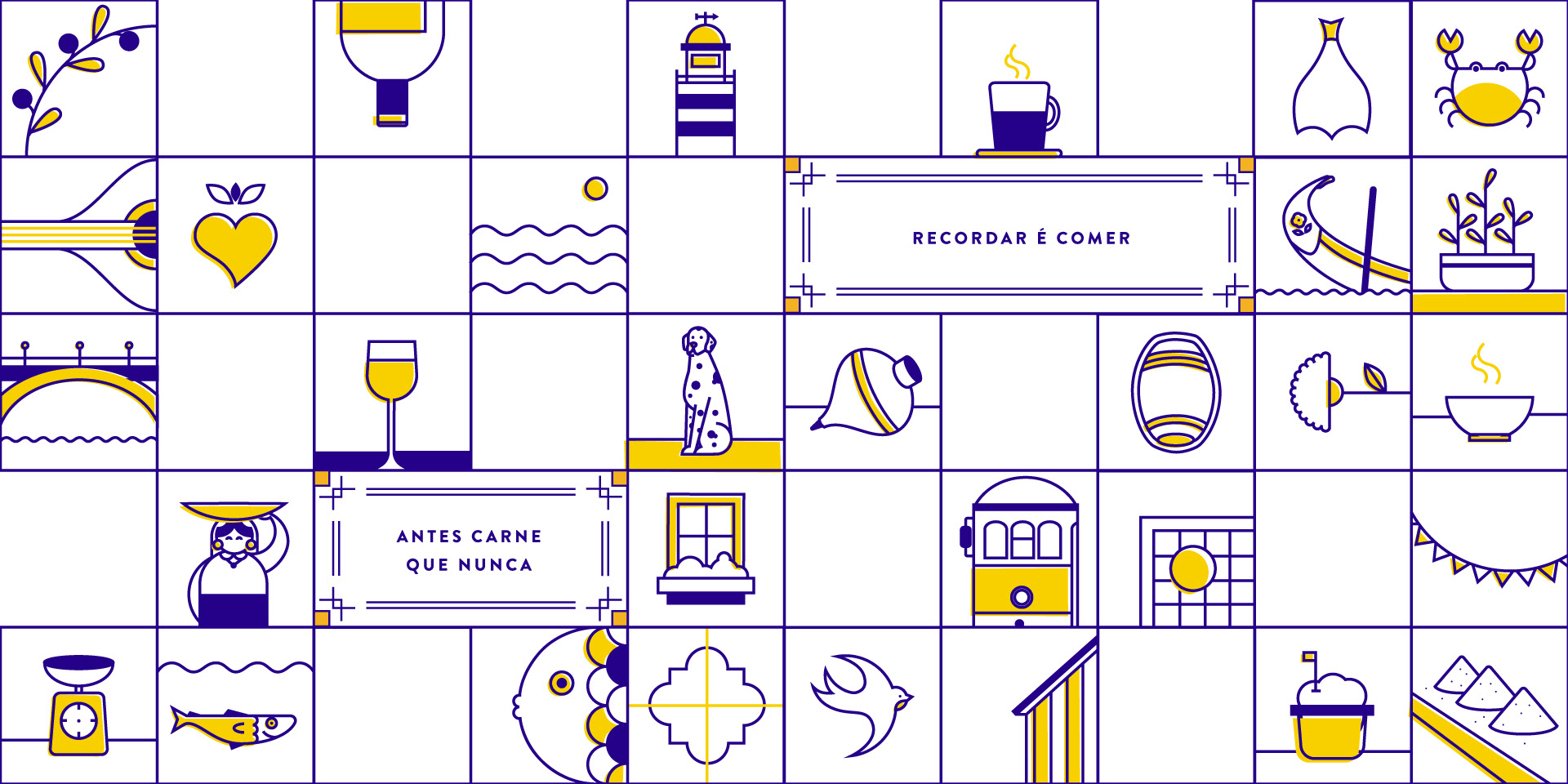 RESTAURANTE GRACITA - UMA CASA CHEIA DE GRAÇA

WHAT WE DID:
Branding, Art Direction, Illustration


Lady Graça challenged us to give a new breath to her Restaurant's Graphic Image and, since she had all the Grace (Graça), that was the starting point of our approach.
We chose the ingredients, created a recipe e served it to Gracita with the same taste she allways serves us.
Embedded in the most tasty ingredients of the Portuguese culture and folklore, we created a brand capable of engaging with the heart of any Portuguese citizen and to seduce any foreign traveller.
In the middle of this all there's Gracita, that maternal figure, always associated, in our culture, with good cuisine and the most delicious moments.
So we picked the tiles and the proverbs, the boats, the wine, the carnations and guitars, soccer, the beach and the swallows…we even brought the tipical porcelain dalmatian to the pot.
We cooked everything with lots of love and served Gracita the image that she deserves to get to her clients hearts as she gets to their belly.