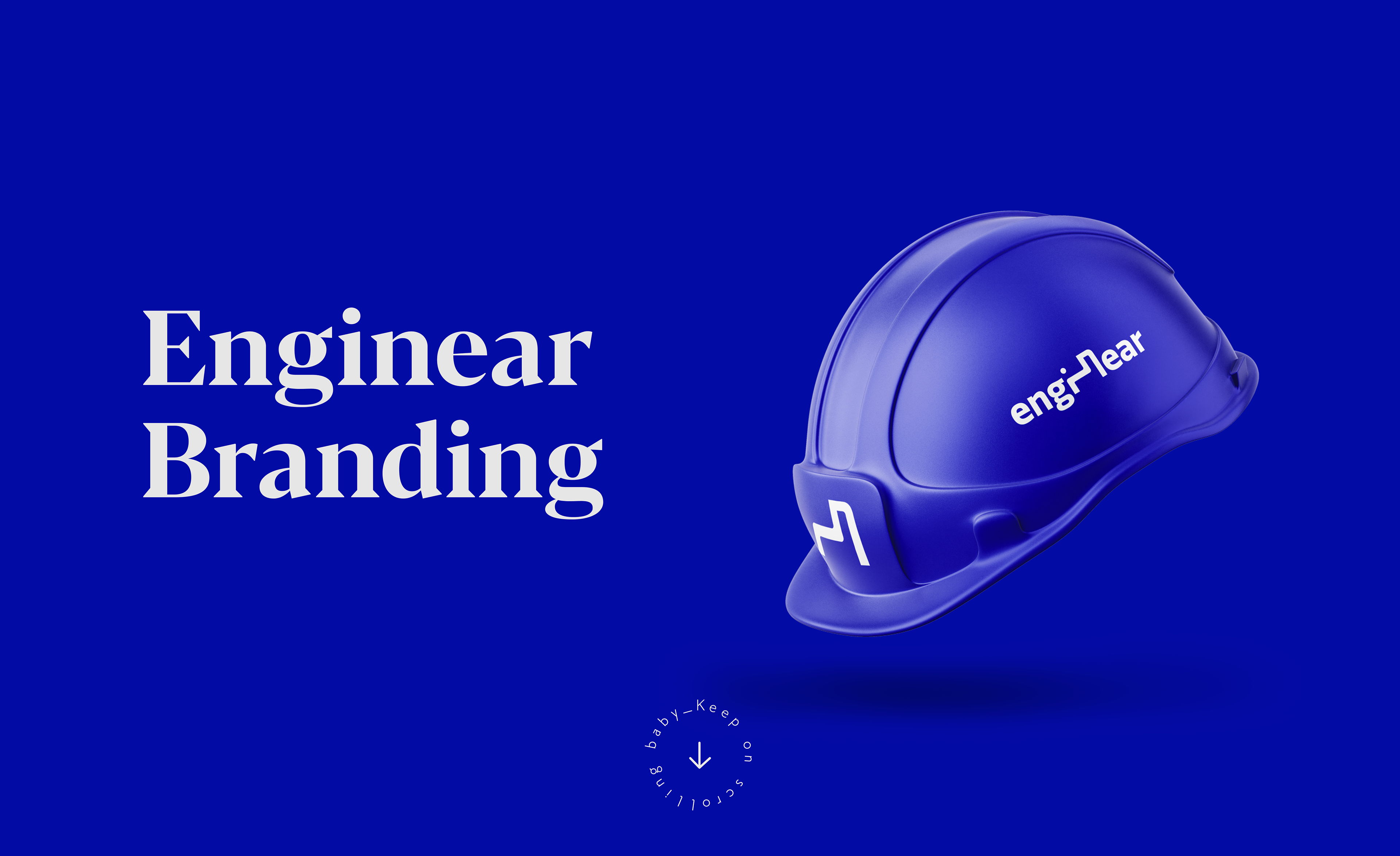 EngiNear - Construction management & consulting
Brand identity guidelines
Enginear is an engineering and consulting company, the brand represents a very personal little office that manages building and engineering projects. Being a very personal brand we wanted it to have a personal approach too.
Starting with the naming for the new brand, Enginear was chosen because the head of this project, Ricardo, had an engineering degree of some sort. The pun is clear: "an engineer, always near". We want to represent Ricardo's personal approach to his projects and with his clients.The logo completes the idea with the buildings and the connection between the "i" and "n", forming those buildings. Also the dot in the "i" brings a human presence to the logo giving that feeling of a personal approach.

We went with a monochromatic approach for this brand, for the sake of its simplicity and blue is the color we chose. The energetic tone of the blue color we chose gives the right feeling to be a confident and serious brand but also gives the feeling to be a youthful and bold brand. 

The brand's slogan is "We know the way" chosen to emphasise the idea of confidence and proximity, and chose a labyrinth to support the brand imagery throughout the various touch points it will be present, clearly speaks for the slogan and the whole brand philosophy.
​​​​​​​