We design impact and we are fuelled by it
Branding
Digital
Editorial
Print
Graphic Design
Illustration
PCI-Creative Science
Park Aveiro Region
Via do Conhecimento,
Edifício central, sala 69,
3830-352 Ílhavo, Aveiro - Portugal

(+351) 234 243 897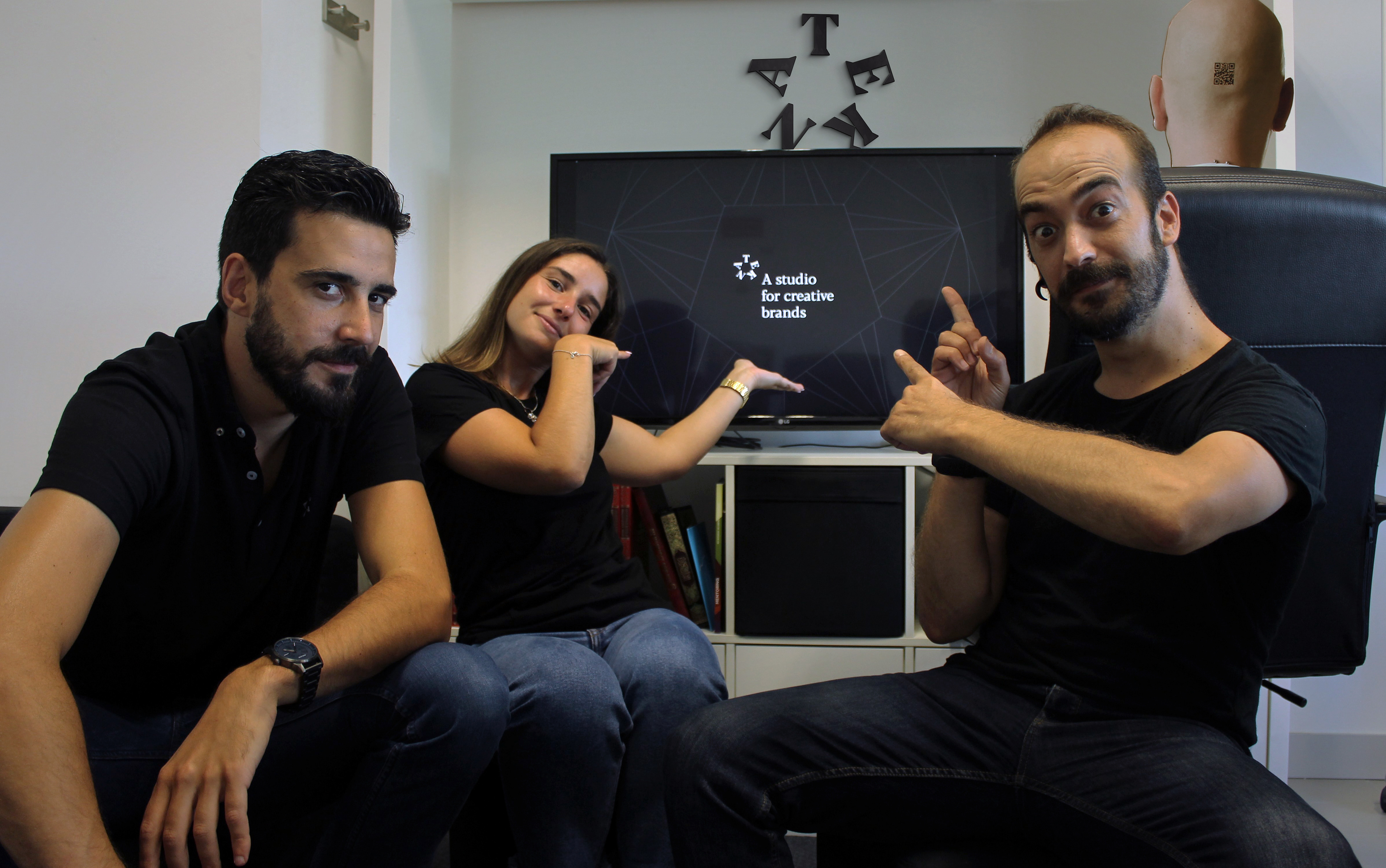 Brand All Humans

Tekna Creative is a studio for creative brands. Our motto arises from our drive to leave a positive mark in all people, through communication, developing authentic brands that, clearly, establish a stronger bond with its public.
Our focus is on brands with an extra care with our relationship with our planet, with innovation ou that contribute for any scientific, technological or social advance. Brands with character and a will to change the world around them. With a will to be and to do different.
We use technology to pull triggers where not everyone dares.
Branding
Branding and design are our core. We have a ten year relationship with brands and much evolved since the beginning. Our multidisciplinary team allows us to approach each project in its way and create better and better solutions.
Brand strategy
Brand engineering
Brand Story
Naming
Art direction
Creative direction
Brand identity
Brand identity guidelines
Packaging & label design
Iconography
Illustration
Print
Editorial
Content Creation
(3D, copywrite, motion graphics, photography)
Digital Branding
Nowadays we don't talk about branding without thinking of any kind of digital approach. We were born and raised in the middle of this technologic explosion, it's not only our "thing" as it is part of our lives.

Content Development
User experience
User interface
Prototyping
E-commerce
Front & back end
Development​​​​​​​
Brand all humans one brand at the time...
Some of our lovely clients
Nacional 
Worten
Universidade de Aveiro
CoreAngels
Enginear
Cura
Platinium
Primus Vitoria
Electrorep
Barracão
Apih
Mapor
Terras de Mondalva
Pds International
Ada
Município de Anadia
​​​​​Museu da Vinha e do Vinho
Internacional
DoodleNation (London,UK)
Redpill (FLorida,USA)
Smic ( TeNnessee,USA)
Bespoke (New York,USA)
Dispomedis (Madrid)